Take Action and Send a Letter to Your State Election Official
We've made it easy for you to take action. When you fill out the form below, we will email you simple instructions and a pre-written letter for you to print, sign, and mail to your election officials.
We provide you with exactly to whom the letter needs to be sent and the proper mailing address.
Thank you for taking this vital action. When you do, remember you are not standing alone. Thousands of Christians all across the nation are doing this exact same thing to preserve free and legal elections for generations of Americans to come.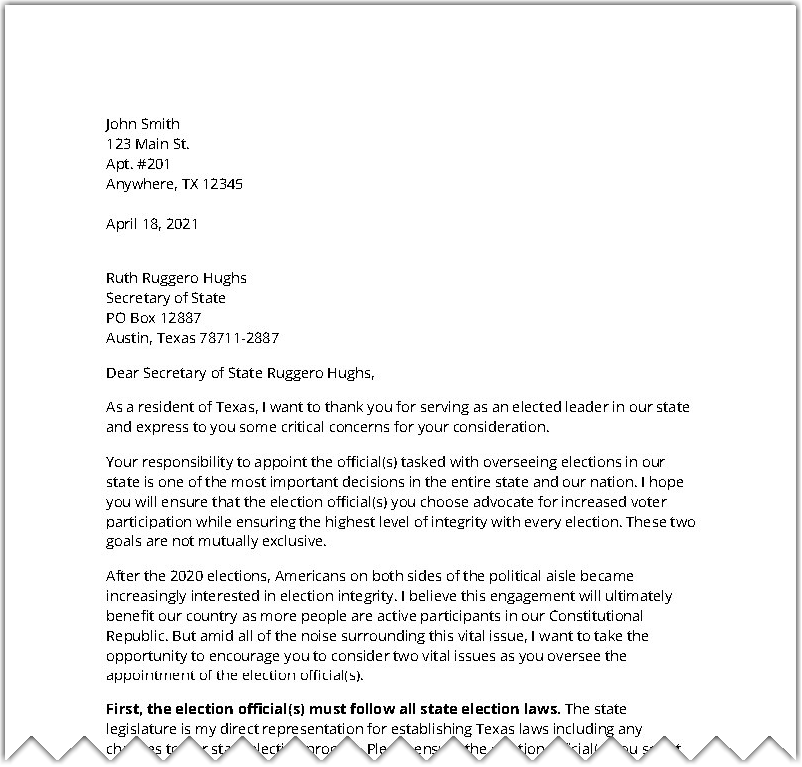 Please note: If you do not have a printer, you can take the email attachment with the letter that we will send you and print it at a local Print Shop (Kinkos, FedEx, Staples, The UPS Store, etc.).