The American Election System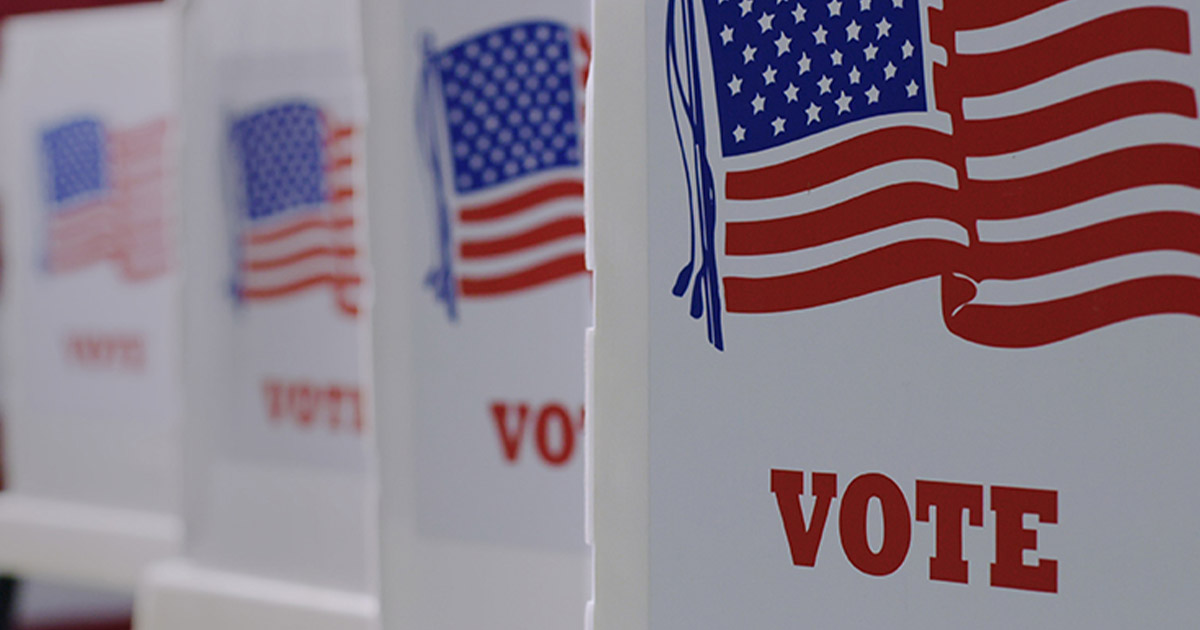 There is nothing more American than a free, legal, and secure election system. America is the longest-running Constitutional Republic in the world, and it is our election system that has enabled peaceful transfers of power for over 200 years.
Yet, if we hope to be faithful stewards of this great American experiment, we need to understand the election system that has successfully guided us. We must be vigilant to defend it against the forces that could undermine it and know the people charged with protecting and operating it.
Who Is in Charge of Elections?
The American election system decentralizes election authority by distributing responsibilities to federal, state, and local elected and appointed officials to run elections. However, the primary election responsibilities reside with the states; and the specific election process varies between each state and even among counties and towns.
The state legislature (your state representatives, senators, delegates, or assembly members) are tasked with enacting election laws.
Each state has either a chief election official or an election board that follows the law (as passed by the legislature) and oversees elections throughout the state.
Some of the responsibilities of the chief election official include:
Certifying candidates
Overseeing the voter registration database
Providing voting equipment
Sending mail ballots
Ensuring county officials follow election laws
Maintaining official election results
According to the National Conference of State Legislators, 24 state secretaries of states serve as the chief election official in their state. Other states entrust this responsibility to the elected lieutenant governor, to the governor or legislature to appoint an individual, to a board or commission, or a combination of a chief election official and a board or commission.

TAKE ACTION
Why Does It Matter?

The task of ensuring every legal vote is counted, fraud detected, and election results secured relies primarily on this vital role of a chief election official.
One thing is certain, you should know who serves as the chief election official in your state or on the board or commission that oversees your state elections. You should know what they do and keep them accountable to faithfully carry out the duties entrusted to them. This is the key to advancing election integrity.
There is nothing more fundamental to protecting freedom and liberty than first protecting every legal vote and ensuring every American has the opportunity to make his or her voice heard.
After the 2020 elections, Americans on both sides of the political aisle became increasingly interested in election integrity. This is a good thing for the country and our Constitutional Republic if we take the time to understand our current election process and direct the needed reforms to the proper places. This is achieved through your representatives in your state legislature and the chief of elections or election board/commission in your state.
What Can You Do?
You can write a letter to your state's chief of elections, board or commission members and remind them of why their job is so important. If you don't keep them accountable, who will? Urge them to 1) follow election law and 2) fight fearlessly for the integrity of our election results.
It is powerful when these elected or appointed officials hear directly from people in their state. In the age of social media and email, we believe physical letters can be very influential.
It's time for Americans all across the country to flood the offices of their election officials with letters compelling them to fulfill their job duties and champion election integrity.
We've made it easy for you to take action. Sign-up here and we will send you the instructions and letter for you to simply print, sign, and mail to your election official(s). We provide you with exactly to whom the letter needs to be sent and the proper mailing address.
Thank you for taking this vital action. When you do, remember you are not standing alone. Thousands of Christians all across the nation are doing this exact same thing to preserve free and legal elections for generations of Americans to come.
TAKE ACTION